Here's what you need to know about choosing the best Life Path in Cyberpunk 2077, and how it will affect your gameplay.
---
Before you set off on your journey as protagonist V in Cyberpunk 2077, there's something very important you must choose first: your Life Path.
Choosing your Life Path is as integral to creating your V as selecting a physique, hair color, tattoos, and other defining characteristics as well as your attributes.
Unsure where to go once you've hit the Life Path selection screen? We've got everything you need to know about which one is right for you right here. Don't make a blind decision -- we'll break it all down for you so you can go into Cyberpunk 2077 with the best possible chance at making the V that fits your play style and personality perfectly.
Spoilers for Cyberpunk 2077 below.
---
What Life Path should you choose in Cyberpunk 2077?
Source: CD Projekt RED
At the beginning of Cyberpunk 2077, you'll be asked to choose a Life Path. You can choose from three options: Nomad, Street Kid, and Corpo.
Life Paths offer a unique history for your version of V. You'll have a different set of viewpoints depending on which one you end up choosing. Here's a breakdown of what you can expect from each one:
Nomad
The Nomad Life Path is based on, as the title implies, a nomadic lifestyle. Your V will begin the game on the outskirts of Night City in the area known as the Badlands. Throughout the beginning of your game, you'll meet your companion Jackie for the first time, and the two of you will smuggle contraband items through a Night City checkpoint. V's experience as an outsider will help you later on with knowledge of the Nomad lifestyle, particularly in terms of Panam's quests. Nomads are also skilled with life in the Badlands as well as machinery and vehicle care.
Street Kid
The Street Kid Life Path follows an origin for V that places them in Night City, having grown up on the streets and mingling with gangs.They go to Atlanta to help pull off a job and have streetwise dialogue options. V ends up being affiliated with a certain gang, and will be recognized as such within Night City. This leads to a variety of branching options opening up.
Corpo
The Corpo Life Path finds V having grown up as a corporate employee who knows the ins and outs of Night City's biggest company, the Arasaka Corporation. You'll know all about corporations' tricks and inner dealings, and you'll have been friends with Jackie for some time. You aren't very streetwise, though, and the conversation options at your disposal will reflect this.
How does your Life Path change your game in Cyberpunk 2077?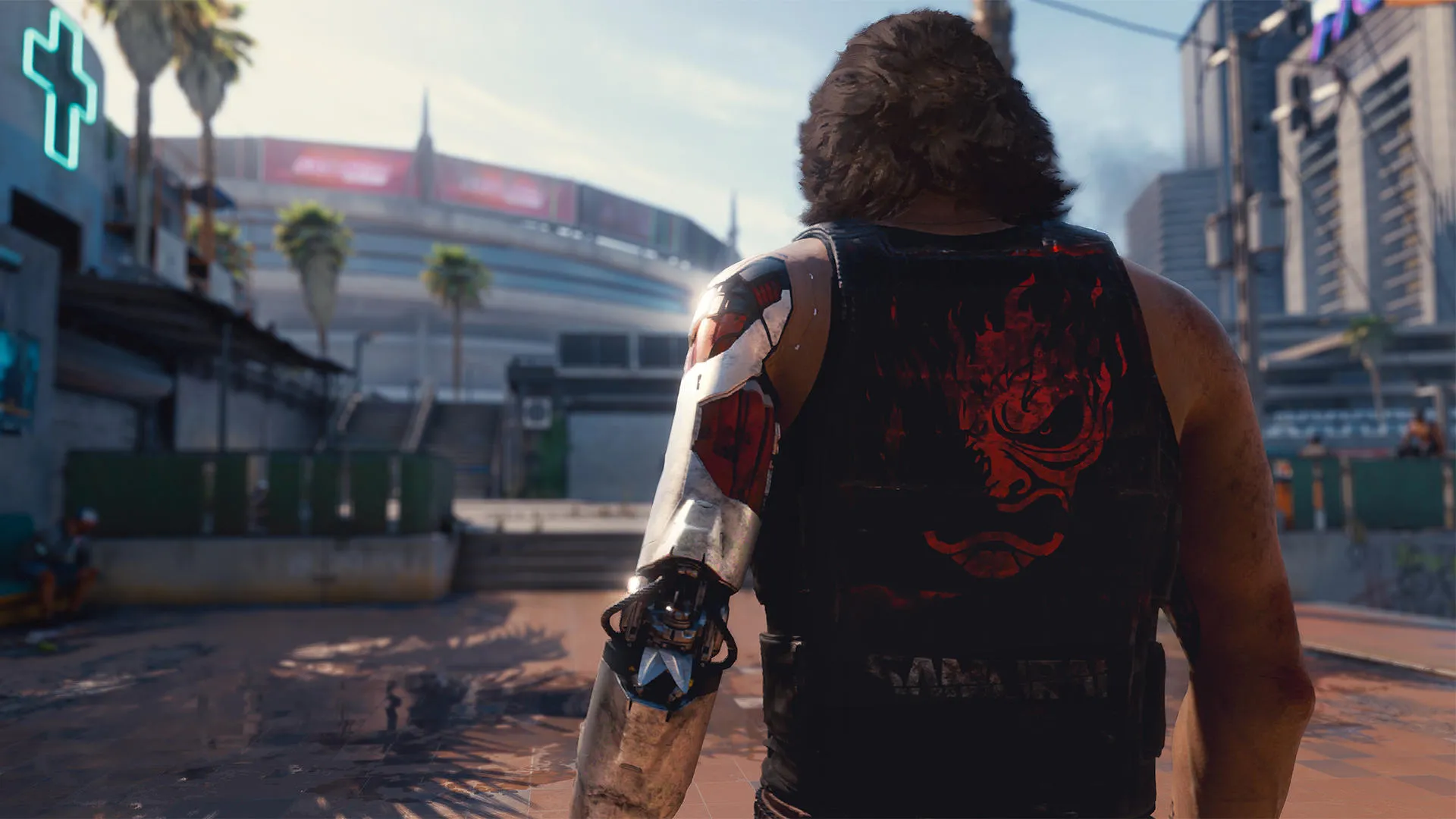 Source: CD Projekt RED
Here's what can change depending on the Life Path you choose:
Your game prologue
Depending on which Life Path you choose, you'll get a different 25-minute mission that introduces you to your V's back story. You'll get a different pathway into Night City that you can play through before the game branches off into the same path everyone will have.
How you meet Jackie Welles
You'll meet Jackie Welles in a different manner depending on which Life Path you opt for. He may be a longtime friend, total stranger -- you won't know until you play.
New dialogue choices
You'll unlock additional dialogue options based on which Life Path you go with. For instance, if you end up talking to or about Corpos, you'll get new choices that reflect your experience in the corporate world, and so on.
Additional side-quests
You'll get different side-quests and optional missions that match up with the Life Path you've chosen. You're free to romance anyone though, regardless of the Life Path that works best for you.
Which Life Path should you choose in Cyberpunk 2077?
Unfortunately, there's no "best choice" when it comes to selecting a Life Path. This is a subjective choice you'll have to make for yourself based on which one fits your particular likes and dislikes. In the end, you can make your V into the type of person you want them to be, so this isn't going to be a deal-breaker for you if you choose a path you don't like.
In the end, all that's really important is that you enjoy your time in Night City. Pick the path you think sounds the most interesting and go from there!
---
阅读更多
Ready to chat about all things Cyberpunk 2077? Join the official SteelSeries Discord server for plenty of talk about Night City.