You can change your Valorant display name once every 30 days, but you have to know where to look.
---
What is a Riot ID?
Your Riot ID is a combination of the name and hashtag of 3-5 numbers/letters that someone needs in order to add you on Valorant and other Riot games.
Similar to Battle.net, having both a name and hashtag is useful because it allows for multiple users to use the same display name, since their hashtags will be different. Only the name (not the hashtag) show up in a Valorant match, though. The hashtags are mostly used for adding friends.
---
Record & Share Gameplay Easily & Instantly With Moments
---
What you can change
You can change your full Riot ID including both the display name and hashtag. For those of us who had Riot accounts previously, our hashtag might read something like SHIBA#NA1, but I'd prefer to use something like SHIBA#DOG.
How much it costs to change your Riot ID
Luckily for Valorant, it does not cost any money to change your Riot ID, unlike previously in games like League of Legends which would require Riot Points (RP) to update your Summoner name.
How to change your Riot ID
Step 1: Log in to your Riot account on riotgames.com. This might include a verification email sent to your account's associated email address.
Step 2: Once logged in, click "RIOT ID" on the left side of the account box. (Note: this box is also where you can update your email and password if needed).
Step 3: Click the pencil-shaped "edit" icon just to the right of your current Riot ID.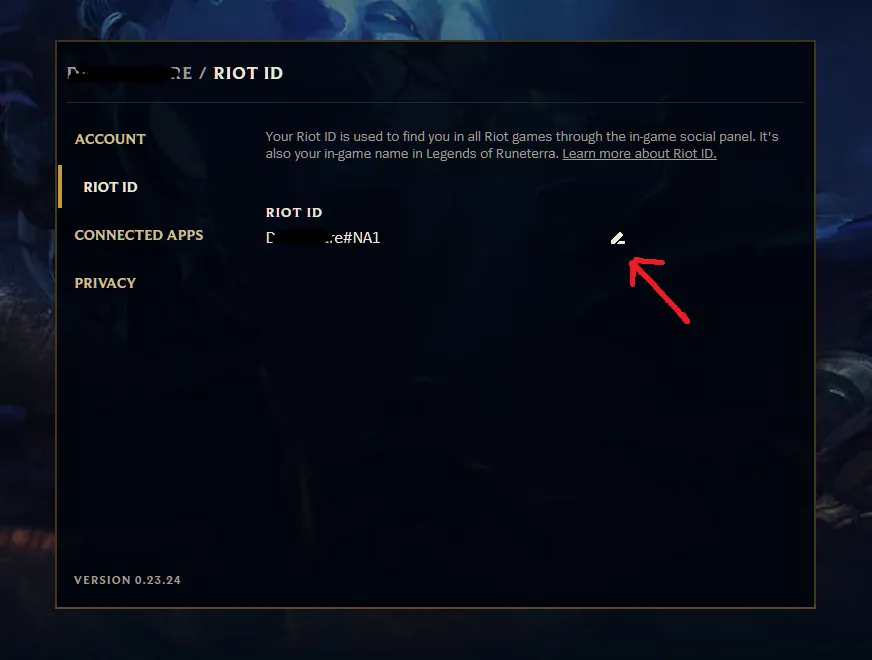 Source: riotgames.com
Step 4: Enter a new display name and hastag. You can use the "randomize" button for the hashtag if you're not set on a specific one.
Remember that hashtags can be 3-5 numbers or letters, so you can be creative!
(Bear in mind that you cannot use the word "Riot" in your Riot ID, and probably can't get away with anything offensive or inapprioriate.)
Source: riotgames.com
Step 5: Click "submit" and make sure the change is confirmed, and then you're all set to enjoy playing under your new Valorant name.
How often can you change your Valorant name (Riot ID)
Note that changing your Riot ID will affect your name in all Riot games. According to Riot support, you can only do this once every 30 days, so choose (somewhat) wisely.
Read more about this process and Summoner name vs. Riot ID in their support article.
---
I hope this helps you get your Valorant name changed easily. Good luck out there!
---
阅读更多
Find other Valorant players in the official SteelSeries Discord!