Fortnite has been removed from the App Store and Google Play Store for the time being, so how do you get your fix now? Here's everything you need to know about the situation.
---
With the recent removal of the Fortnite mobile app from both the iOS App Store and Google Play Store, you may be wondering how you're supposed to get your mobile Fortnite fix. In fact, plenty of questions are likely racing through your head: will the apps return? What will happen to your Battle Pass? Will your skins and special items still be there when the apps become available once more?
We totally get it – it's a strange time for the massively popular battle royale, and right now, mobile gamers are undoubtedly getting the short end of the stick. We've got all the answers you're looking for during this odd period, such as why the games are missing from their platforms, how you can still play the game, and more.
Sit back, relax, and get ready to go through a veritable Victory Royale of Q&As. We've got your back!
Why were the iOS and Android versions of Fortnite removed?
Source: Epic Games
Right now, Epic Games is in something of a tiff with both Apple and Google, and there's no telling when this all may end. In a nutshell, Epic Games has to give up an additional 30% of profit from every V-Buck sold through the App Store or Google Play Store.
This hasn't sat well with Epic Games, who decided recently to launch a way for players to opt to pay Epic Games directly for a lower fee with transactions or to make their purchase through their respective platforms.
As a result, Apple moved to remove Fortnite from the App Store as Epic Games was trying to circumvent fees. Later on, Google did the same thing and removed Fortnite from the Google Play Store. At the time of writing, neither app has been restored to its proper platform.
Can I still play Fortnite on mobile devices?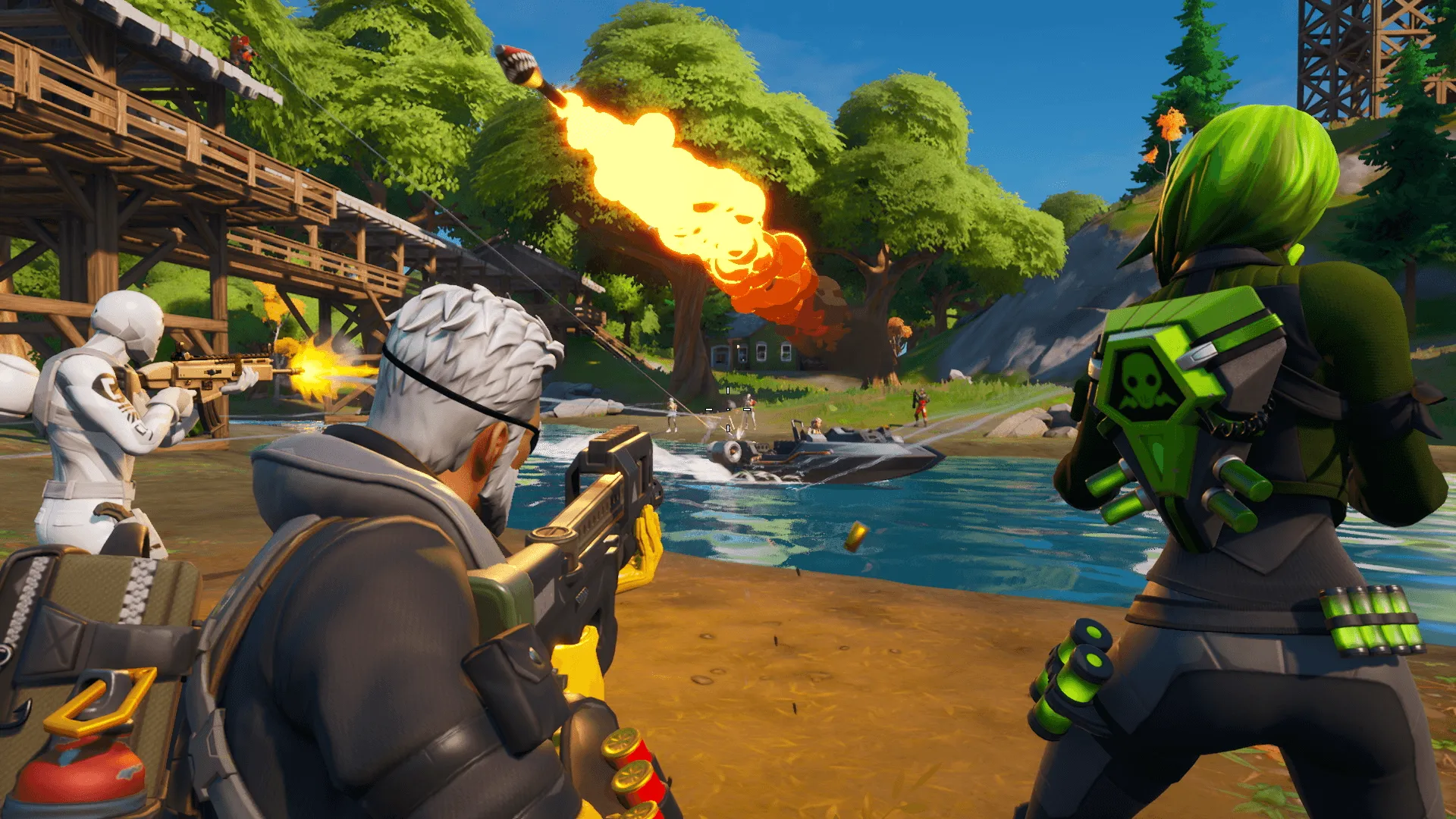 Source: Epic Games
Yes, you can play Fortnite if you have it installed on your device, but only if your version of the game was updated to the latest version. This is the 13.40 update, which Epic Games names in its official FAQ regarding the situation.
If you had already downloaded Fortnite previously, you should have "no issues" playing – that is, until Chapter 2 - Season 4 begins. You'll be able to play the 13.40 version, but you won't get to try any new content or purchase a new Battle Pass. You can play, but your ability to get to additional content will be neutered for the time being.
If you were not already on the updated version, your mobile game may not work on either iOS or Android.
What will happen to my Battle Pass progress, skins, and cosmetic items?
Source: Epic Games
Playing Fortnite means you have an Epic Games account, and Fortnite is available across multiple platforms for cross-play. Your purchases are tied to your Epic Games account, as is your Battle Pass progress.
That means if you can't access Fortnite on iOS or Android, you can still log into your account on another platform and play with the same items you had on mobile, or anywhere else for that matter.
Your skins, cosmetic items, and Battle Pass progress are safe. Being unable to access the iOS or Android version of the game will not take any of this from you, though the official Fortnite FAQ does not mention this.
When will Fortnite return to the App Store and Google Play Store?
Source: Epic Games
Unfortuantely, that's something we can't answer at this time. It could be next week, or it could be a month from now. Given that Epic Games has filed a lawsuit against Apple, it's hard to say when the two companies might decide to partner up again for the foreseeable future.
It remains to be seen if this will be something players need to deal with for the long term, but if it does end up being an issue that takes a while to resolve, there are other platforms to play on.
Where can I play Fortnite right now while it's missing from iOS and Android platforms?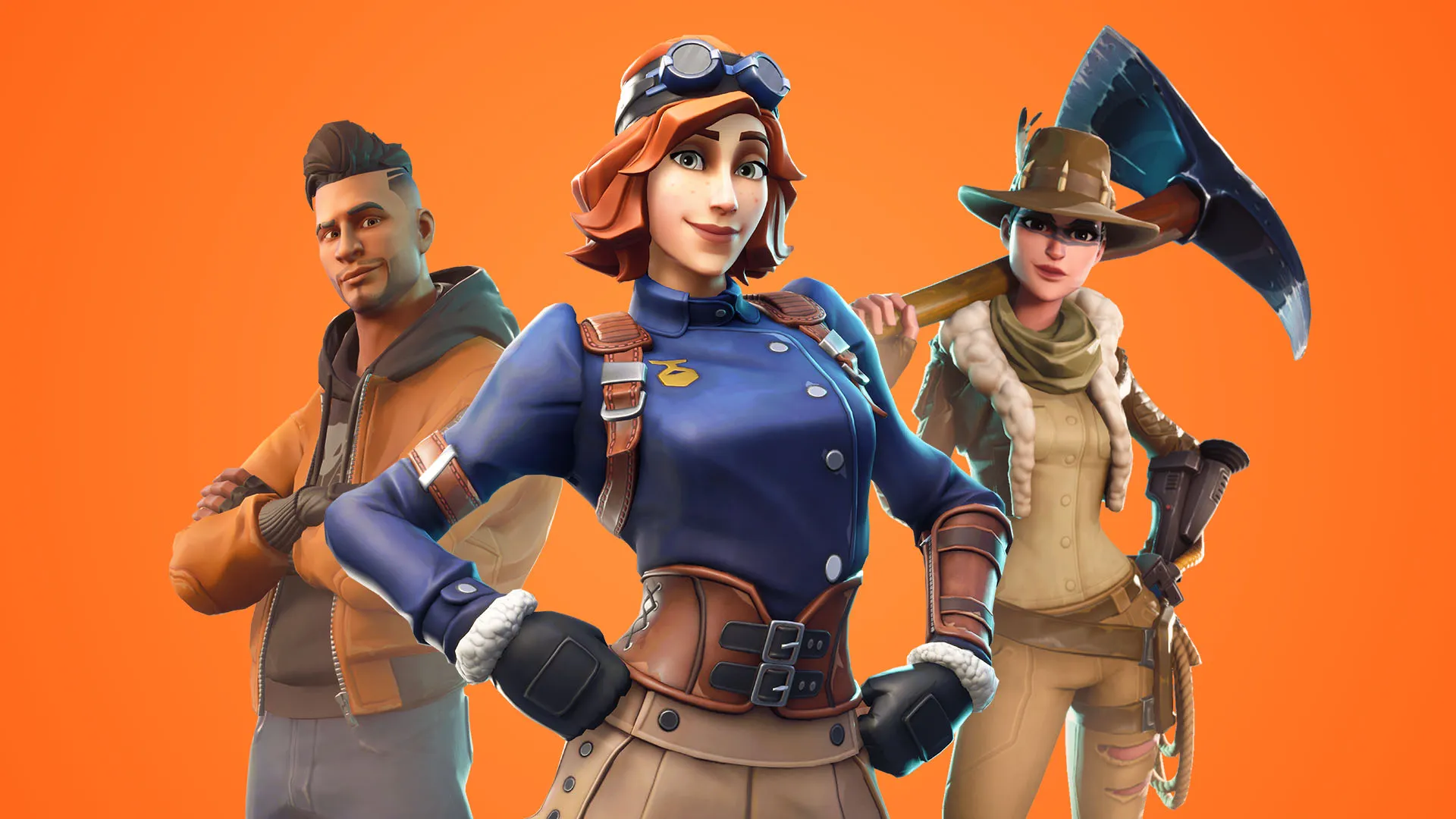 Source: Epic Games
Here's a spot of good news! You can continue playing Fortnite everywhere but iOS, unless you already have the game downloaded.
Since Fortnite is available across numerous devices, all you have to do is switch platforms and you can continue right where you left off. This includes Xbox One, PlayStation 4, Nintendo Switch, PC, Mac, and GeForce Now, so take your pick!
Several of these platforms offer cross-play together as well, so you don't have to feel left out if you have one platform but not another.
Additionally, you can still download the Android version of Fortnite by way of the official Epic Games site or the Samsung Galaxy Store if you have a Galaxy smartphone. These versions of the game remain unaffected by the recent store removals.
Thankfully, the fun doesn't have to stop just because Apple, Google, and Epic Games are working out some differences.
---
阅读更多
Need some Fortnite players to squad up with when you hop online? Join our SteelSeries Discord, where you'll find plenty of other gamers willing to jump in with you.